Holy Father,
It is truly an honor to be able to receive you today during the Wednesday General Audience. We are the Istituto Paritario Divina Provvidenza, a religious congregation founded in Rome on September 8, 1832 by the Barnabite Father Lodovico Tommaso Manini and the Venerable Mother Elena Bettini.
Our Founders had the charisma of caring for the new generations and that is why we are here today, in the whole structure of the school: religious, teaching and non-teaching staff, pupils and parents.
In 1971 the "Divina Provvidenza" nursery school began where the little ones arrive from the surrounding areas and soon three sections filled up; follows primary and secondary school with the desire to bring to Jesus, Divine Master, through a harmonious formation, animated by the pedagogy of our Foundress, all the creatures that are entrusted to our school. Thus arose, in via Matteo Bartoli, the dawn of two apostolic priorities of our Institute. Throughout these 51 years, through the students of then and today, we have become part of the life of a large family, in the journey of faith that unites us and affects the human and Christian growth of our children. It is beautiful together with the students, parents and the educational community to praise, bless and thank Divine Providence for the marvels it has accomplished through its Daughters who become providence by living today with a heart open to God's surprises like the venerable Mother Elena Bettini.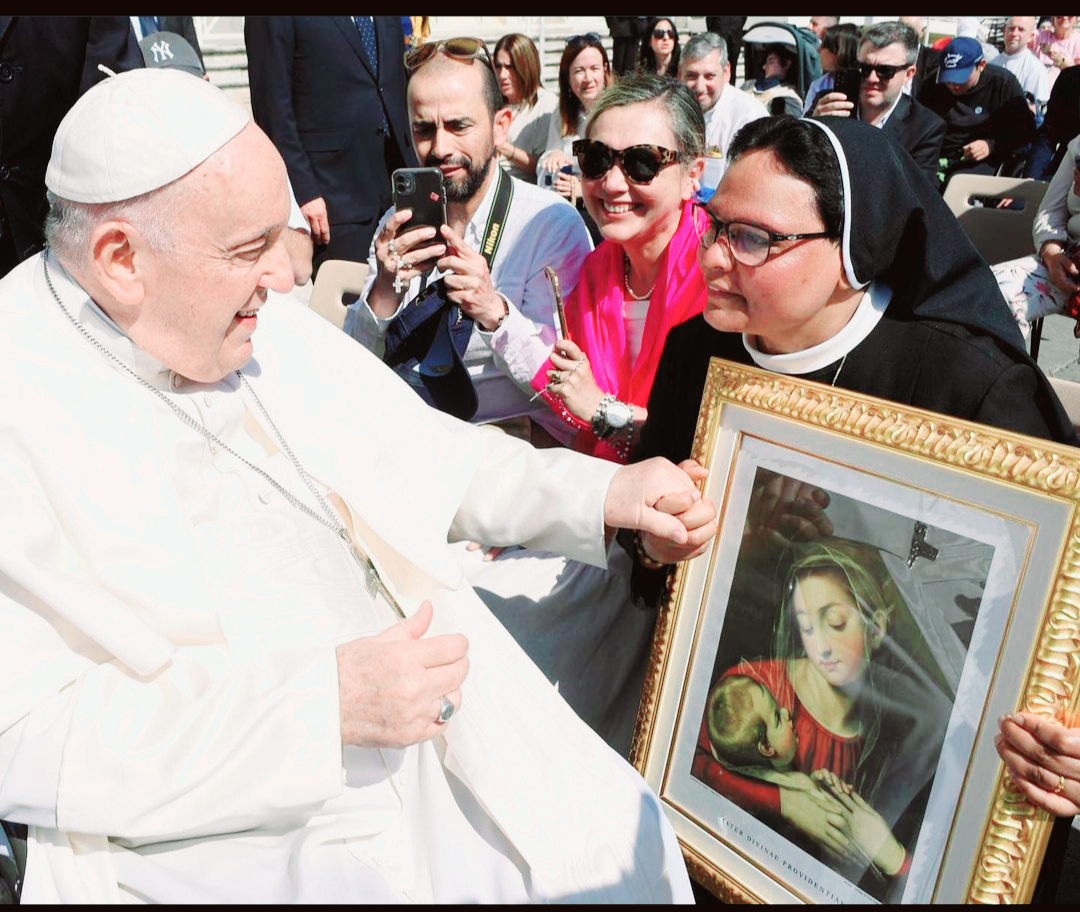 Today, in which the liturgical memory of Mary Help of Christians occurs, we wish to give you an effigy of Our Lady of Divine Providence, together with this letter, a poem about love written in Spanish by our middle school students and some drawings that our children wish to deliver to you.
The occasion is propitious for us to assure you of our unanimous prayer for you and your ministry as Pastor of the universal Church.
.

© OFFICIAL WEBSITE OF THE DAUGHTERS OF DIVINE PROVIDENCE
Via Matteo Bartoli, 255 – Rome – Italy
fdpcuria@tin.it