Our story began from a profound and prophetic intuition of Father Tommaso Lodovico Manini, a Barnabite priest, who deeply felt the urgency to do something for the numerous children and youth abandoned in the streets. One day, we do not know when; Elena Bettini, a young woman, was going to the church of Santa Maria del Pianto, to teach catechism. Suddenly a violent storm broke out, that forced her to find shelter in the church of San Carlo. The rain continued insistently, and Elena took the opportunity to approach the confessional where the young Parish Priest, Father Manini was attending for those who needed to be embraced by the infinite Mercy of God.
This young woman, who was opening her heart suddenly, surprised him. Her simple faith, inner freedom and transparency was the answer to his daily prayer. Without waiting for another opportunity, he asked her to offer her availability in taking care of many children who were shouting in the streets of the neighborhood and waiting for a school that could offer them a future and a meaning for their life. Elena Bettini, in that moment, experienced God's call. She felt so small and so incapable, but she could count on the wonders and faithfulness of His loving providence. Outside, the sun was shining again.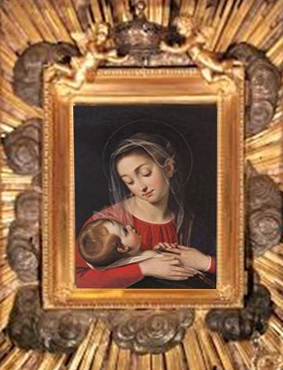 The story of our religious family, with its lights and its shadows, with the sacrifices of everyday life, between the joy of commitment and human fragility, was written from the life of so many of our Mothers and Sisters who preceded us and continues to be written day after day, by each of us, who tread on the roads of poverty to proclaim and bear witness to the Gospel of Providence.
© OFFICIAL WEBSITE OF THE DAUGHTERS OF DIVINE PROVIDENCE
Via Matteo Bartoli, 255 - Rome - Italy
fdpcuria@tin.it