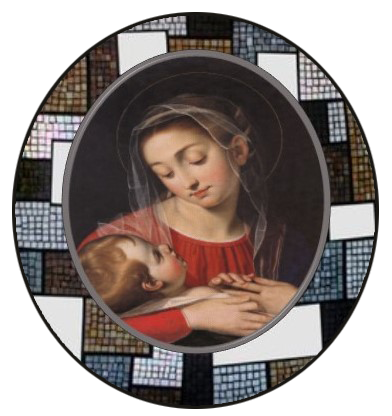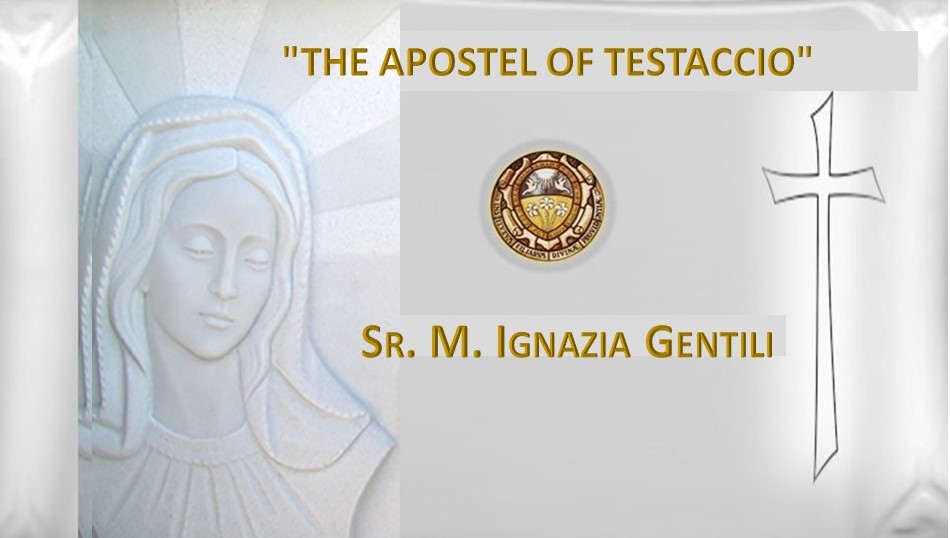 "THE APOSTEL OF TESTACCIO"
Sister Maria Ignazia Gentili was born in Tivoli on January 29, 1845. She was 21 years old when she consecrated herself to God in the newly born Institute, Daughters of Divine Providence. In the school of the Foundress, Mother Elena Bettini, she nourished in the grace and beauty of the charism that would have given wings to her tireless work.
Those who left us few biographical notes of this extraordinary little Sister, such as a young man whom she knew from childhood at the school catechism, became a priest and remained at her side. He supported her when her apostolic endeavors seemed impossible and destined to fail. She who had dedicated her life for the love of Christ never denied Him and was always observant of God's laws.
The secret was in that undivided love that marked a sense of belongingness and made light even in the environments most at risk. The people hardened by work, exacerbated by injustices and often violent, used to reach the city at dawn with the cattle destined for the slaughterhouse of Testaccio. We do not know what Mother Ignazia said to them, how she helped them, but she certainly carried them in her heart and in prayer when she was gone, the fruits were discovered. How many broken marriages were reassembled, how many families had regained serenity, how many adults had received baptism in our Chapel that had become the first parish of the district. The Daughters of Mary formed the first group of Christian mothers and the baptisms of the little ones that took place in the secret of the Chapel because of the terror that was spread by the dominant ruling group. With what tenderness she prepared the children for First Communion and they were happy to respond to her appeal every time a novena had to be made because there was a need to obtain a great grace and a difficult conversion. It is known, the sudden return of a man to his family who had abandoned his wife and children, and this happened right at the end of a novena with the children.
Mother Ignazia loved to live in intimacy with her Lord, her distinguished evangelical simplicity made her serene and strong in every situation. She did not have much formal education, but the wisdom of God which was enough to talk about her love of the Father, of the infinite Providence to the small and the big, to the simple and the unbelieving.
We cannot forget the difficult field of work that obedience had entrusted to her at Testaccio, at that time, it was a refuge center of the least ones. "There were about ten human groups, separated by vegetable gardens, flanked by poorly maintained roads, without a Church, without any hygienic facilities and preventative treatment of diseases.
When the Foundress, Mother Elena Bettini, agreed to establish right there the motherhouse of the Institute, she knew well the cry of that poverty and she simply replied: "This is work for us". Sister Ignazia, one of her daughters, who had breathed her apostolic zeal and allowed herself to be carried, by the surprises of God.
(From the Manuscripts of Don Ugo Rossi)
© OFFICIAL WEBSITE OF THE DAUGHTERS OF DIVINE PROVIDENCE
Via Matteo Bartoli, 255 - Rome - Italy
fdpcuria@tin.it